December 21
Actual Map of travel to here (updated to remove loop via the Gulf):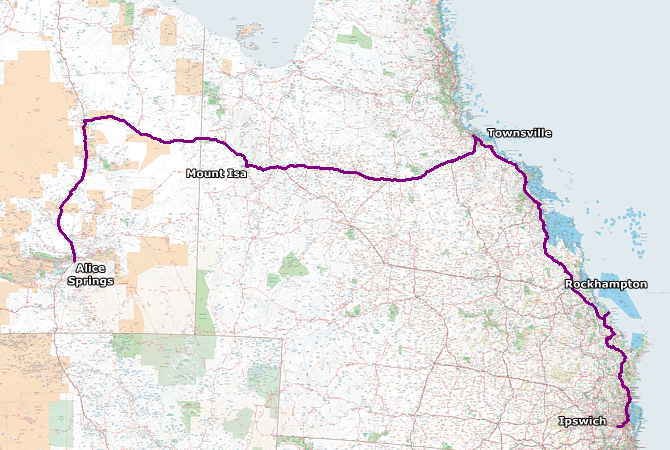 Christmas is fast approaching and we are having some mixed weather with thunderstorms and quite a lot of rain a few nights ago; still 40 forecast today but some days only mid 30s. Also a few activity changes with Frances now feeding the birds every morning and Keith doing the opening up of the premises as others have left or gone on holidays.  There are now only 2 couples (ourselves and Mike/Ann from Melbourne) plus the CEO Liz and senior volunteer Sherrill.  Another (David from S.A.) is arriving today so the six of us are having Christmas dinner together with Ann and Keith doing the main cooking, more on that after the event!
Here are some pics of the Bird feeding
….and Keith putting up Christmas lights around the awning,
plus the Christmas tree lights and night markets in Alice last Friday.