July14-16, 2023
After the Caves we made our way back to the Eyre Highway and about another 50km West turned down to one of several areas on the Bunda Cliffs for an overnight stay. We appear to have picked, accidentally, perhaps one of the best locations and it gave a long view both East and West along the cliffs; we also walked about 2km Eastwards to get further perspectives on this amazing sight.
This brief video captures the sounds of the Bight, waves and wind, on the cliffs and beach below:
.. and so to the "Country" .. Koonalda Homestead .. from SA Heritage:
"Koonalda Station was South Australia's most western pastoral property for 50 years under a lease to the Gurney family. It became part of the Nullarbor National Park in 1989 and is presently managed by National Parks and Wildlife SA. The homestead complex at Koonalda is of high heritage value as a remote dry land pastoral property relying totally on water from Koonalda Cave for stock survival. The structures at the homestead are vernacular buildings designed for functional use in a harsh climate and constructed from basic, often reused materials, such as railway sleepers and demolition materials. Easily transported components such as corrugated galvanised iron, timber and bagged cement were also used. The railway sleeper structures are important buildings and contribute to the understanding of the State's diversity of environment and are rare examples of World War Two construction in the Outback. They yield information which contributes to an understanding of South Australia's history, particularly in the way people found solutions to transporting construction materials over vast distances to remote locations. Associated with the buildings of the Koonalda Homestead Complex are various ephemeral items which are an important part of the heritage significance of this isolated sheep station. Some of these pieces of equipment are indicative of the resourcefulness of the Gurney family to re-use materials, such as the many car bodies scattered near the station buildings. Other objects include various types of petrol pumps and car stickers, which relate to Koonalda being a major petrol outlet on the old Eyre Highway from the 1950s to the 1970s."
Koonalda is 14km off the Eyre Highway and just off the "old highway" and was in fact an available fuel stop when Keith crossed the Nullarbor the first 2 times. The road in was well-graded gravel easily letting us sit on 70-80kmh most of the way in and the homestead area has a choice of three camping locations. We opted for the first one close to the old farmhands cottage which, like the main homestead, is built from railway sleepers.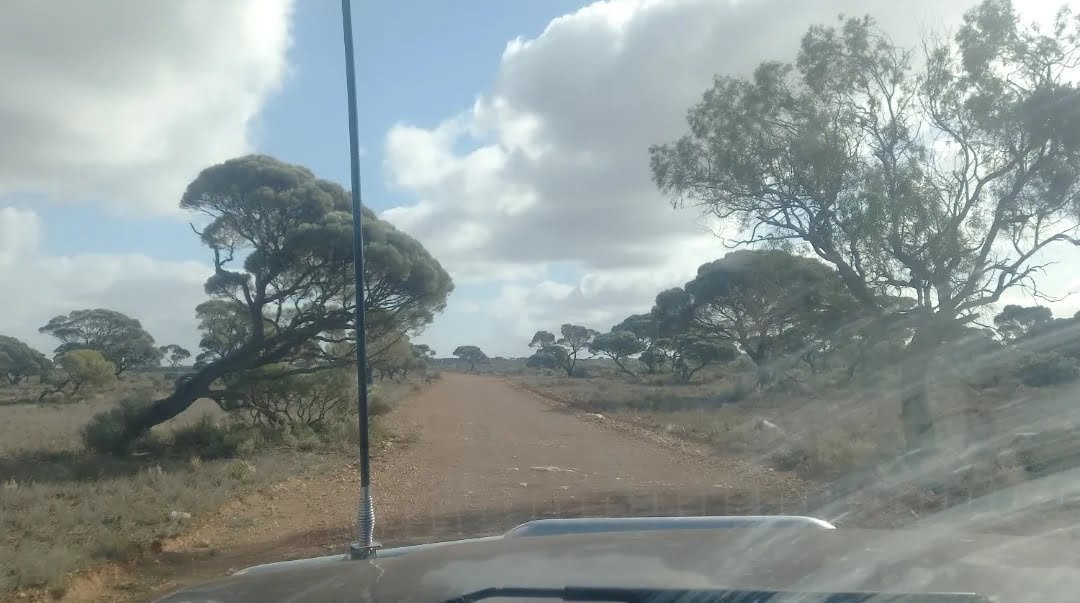 A YouTube video around the location and a gallery of more images below: